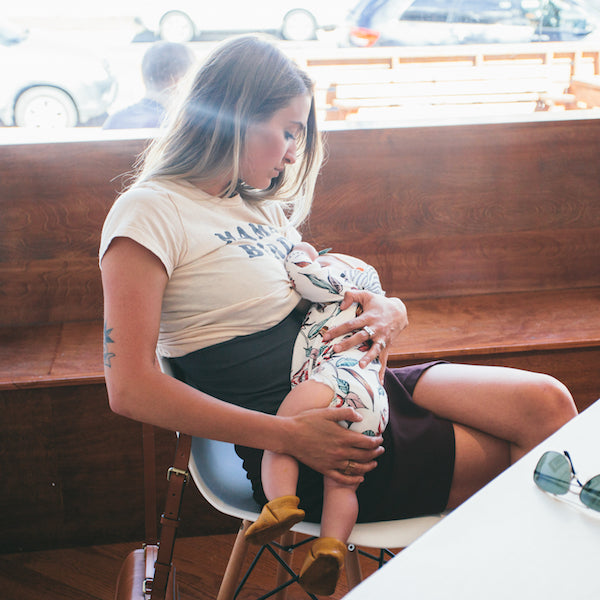 Experience Ease and Confidence Breastfeeding in Public
FEEL YOUR BEST in your postpartum body with your signature style and the bra that works best for you. We've designed a nursing tank with you in mind!
Our innovative deep scoop neck line offers you the most coverage while maintaining the easiest access to your breast. Confidence breastfeeding is for EVERYbody, that's why we offer size XS-5XL.
Testimonials
I cannot express in words how much I love my naked nursing tanks! 

I am currently in the midst of breastfeeding my third baby and have worn my naked nursing tanks all throughout my post partum journeys.

Julie
This is hands down the best item in my nursing closet! I can wear ANY shirt and nurse discreetly - not an easy feat with a one year old! I almost didn't buy this because my little is starting to wean and because I live in Texas where wearing layers is not practical. I am SO GLAD I bought this tank! I haven't taken it off, I have not overheated, and I love that my guy can nurse comfortably anywhere with no stress of a cover. LOVE this product!

Jen
I love these nursing tanks! They make it easy to nurse while having my tummy covered, and I don't need to buy any "nursing tops".

Thank you!

Carla G.
MUST HAVE For The Nursing Mama i love….LOVE this product. so much so i bought another today. great for layering under "non-nursing" tops…without bulk or worry of feeling too warm. i used to buy the tanks with the built in clip-down top, but this allows you to wear the bra you want to wear. THE BEST PART...no more exposed tummy and back when feeding!!!

Lorelei
Make breastfeeding in public easy - How it works
Turns every shirt Breastfeeding-friendly
Pair the bra that feels best for your body with the Naked Nursing Tank, and you've turned your favourite wardrobe pieces- nursing-friendly!
Breastfeed on demand ANYWHERE with confidence, comfort, and ease knowing the Naked Nursing Tank has you covered.
Feel EMPOWERED stepping into motherhood with your signature style!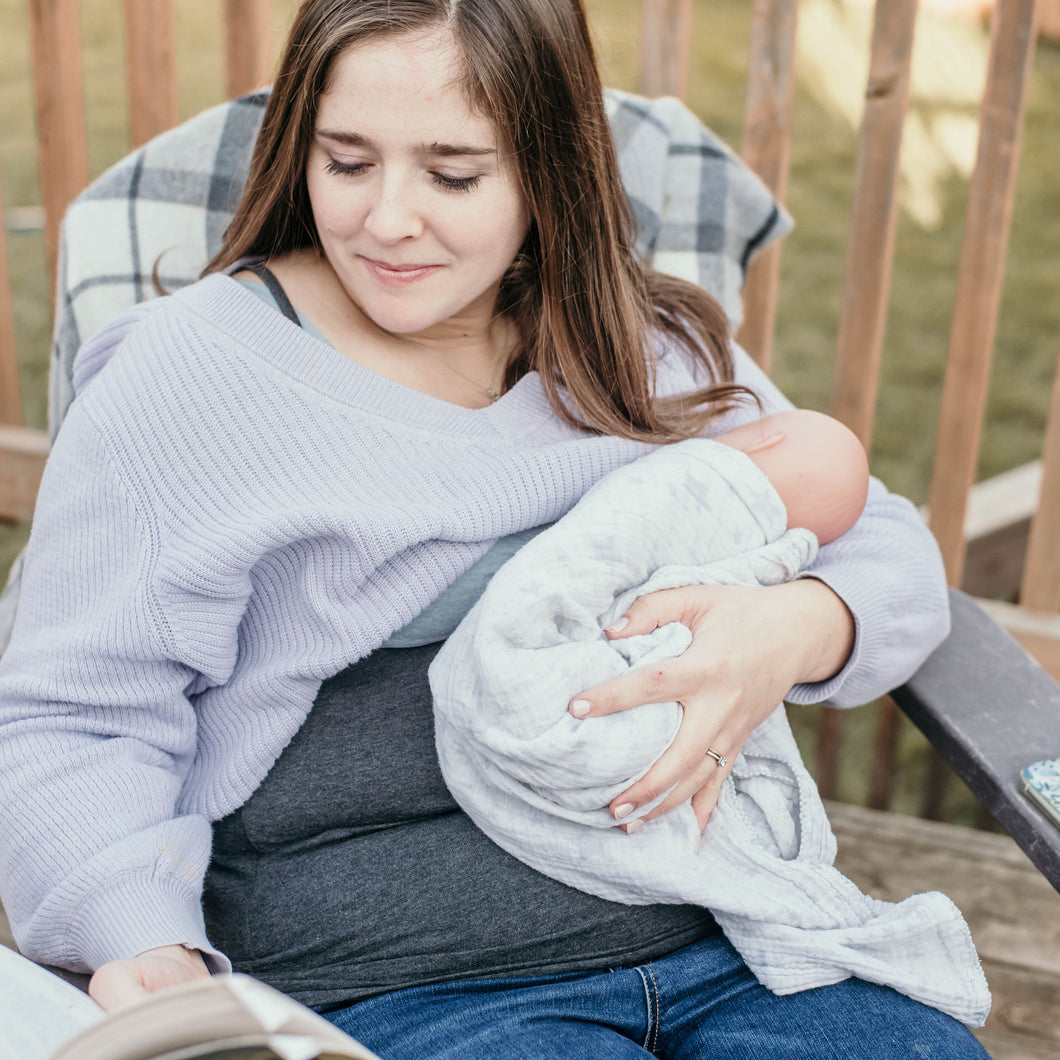 As Seen On